Brands We've Touched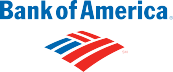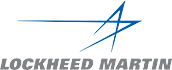 Tired of investing your marketing dollars that don't generate revenue for your business?
? Learn Why 90% of CEO's & Investment Firms Fail To Execute Their Marketing Strategy & How You Can Succeed.
eCommerce & B2B Done-For-You Marketing Plans.
We are not your typical Growth Agency. We present strategic solutions that Generate Revenue For Your Business. We invite you to Experience the Difference.
Our Services
Search Engine Optimization
SEO. Learn what it takes to WIN in the search engines!
Google Ads
Few tools in the internet marketing arsenal can top pay per click advertising for immediacy, flexibility, cost-control and results. Whether you are just getting started, or whether your current PPC management agency just isn't wringing out every cent of profitability possible, call us for a free, no-hassle, no obligation, analysis!
Facebook Ads
Automate redundant tasks and have your sales teams speak to only people who are READY TO BUY.
eCommerce
Are you tired of Agencies not giving you transparent pricing expecting to get paid for no results?
Website Design
We create designs that drive sales. Our sites are SEO friendly, pleasing to the eye, and have optimal conversion paths. We focus on creating functional, user-friendly websites that will grow your business. We create exceptional websites…and deliver targeted traffic for your business. Get creativity that captivates We give site re-designs that drive more revenue All in a Mobile optimized package.
LinkedIn Marketing
LinkedIn is the world's largest professional network, with close to half a billion members, across 200 countries. Every second, two new professionals join LinkedIn, making it a major social network like Facebook or Twitter.
In today's connected world, sales professionals are using LinkedIn as a prime source for generating leads and substantial revenue. In a B2B universe, and even when trying to reach professionals for B2C, it's hard to beat LinkedIn.
Fractional CMO
A Fractional CMO is an executive-level marketing resource with years of strategic and tactical marketing experience, whom you hire on an as-needed basis. Most small to medium-sized companies either don't need or can't afford a full-time CMO, but any company that wants to keep growing or take that next step can benefit from the experience, ideas, and execution that a CMO can bring.