Getting Started With LinkedIn
By

Monday, February 16, 2015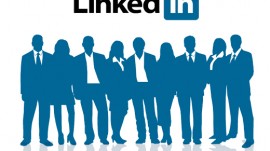 Get ready to utilize the ultimate professional networking powerhouse. LinkedIn has 300 million members and they are all waiting to connect with you.
Here are a 8 easy tips to help you get started with LinkedIn.
1. Customize your URL. For example: http://www.linkedin.com/in/placeyournamehere.
2. Configure a LinkedIn badge for a personal website or blog.
3. Create some custom links to your website or blog.
4. Optimize your profile for search engines. Add keywords to various sections of your profile.
5. Sample your work. You can add videos, images, documents, links, and presentations to the summary, education, and experience sections of your linkedIn profile.
6. Turn your profile into a resume with LinkedIn's  free tool.
7. Find a job through LinkedIn's Job Board.

8. Get endorsed.
Tagged Under: linkedin