Google Humingbird Update 2013
ByDaniel Ducloux

Thursday, October 3, 2013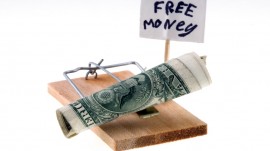 Well, here we are again. Google Hummingbird.
Hummingbird… Results vs. Answers.
For more information on our services please visit our Austin SEO, Dallas SEO, Houston SEO, and San Antonio SEO pages.
[quote]Search results produced by Hummingbird will reflect the full semantic meaning of longer search phrases, and should in theory produce more accurate results.[/quote]
What should we expect in the next few month in regards to SEO for Google?
Does this mean we are now heading towards "conversational search" queries or "hot wording" searches? Maybe. If we can describe this latest update in 1 word it would be "semantic".
What does this mean for our analytics and keywords data? How do we get our data back!?
We will simply have to look at our landing pages in our analytics and see where the traffic is coming from. That will let us know where we are getting traction. We can also simultaneously track the rankings of keyterms that are typed most into the Search engines. We normally utilize Google's tool in your Google Adwords account.
Google is trying to corner their market with not sharing their data and thus, if you want said data you'll need to utilize Google's services. This is in 1 word "normal".
Tagged Under: algorithm updates, google, google hummingbird, hummingbird update