Google Panda Update 21 (SEJ)
ByDaniel Ducloux

Tuesday, November 13, 2012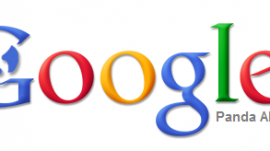 Google's confirmed to us that a Panda Update happened.
Google said that worldwide, the update will impact about 0.4% of queries that a regular user might notice. For those searching in the United States in English, the percentage is higher. 1.1%, Google says.
This marks the 21st confirmed Panda Update by Google and stays in keeping with the roughly 4-6 week release schedule. Here are all the releases so far:
The notations tell what percentage of Google's queries were estimated impacted by the Panda release, when this is given.
The notations also tell whether Google announced that an update happened publicly or if it was confirmed after the fact, as is the case with the latest one.