Google+: This Underdog Is Ready To Bark
By

Tuesday, February 17, 2015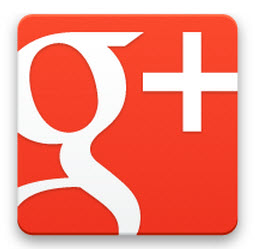 Google+ has grown and improved: This underdog is ready to bark for your business.
Google+ has now surpassed 500 million monthly active users. We've written a great deal on the importance of social media for business and now it's time to fully embrace Google+ as one of the gang.
Here are 4 reasons you should be using Google+
1. The impact Google+ has on search engine optimization is huge. By setting up a Google+ page you expand your search engine visibility. Your profile image, recent posts, and number of followers are eligible to show up on the Google search engine results page. This provides a great opportunity to get your brand seen by people searching for relevant topics.
2. Great for email marketing. Google+ is fully integrated with Gmail. If you send an email to another party who has Gmail they are prompted to click to follow you on Google+. It's a simple way to get leads or clients to follow your brand.
3. Google+ is fully integrated with Google Adwords. This integration allows for "social annotations" to be added to your Adwords ads. This allows people to see endorsements from your Google+ followers.
4. Google+ provides "social proof" or "wisdom of the crowd". These are psychological phenomenon in which we assume the actions of another person in an attempt to reflect correct behavior for a given situation. Google+ leverages this idea with the ability to add a "+1" button to your website. This allows users to share your content with their friends.
These are some great reasons to start using Google+ now. The best thing about Google+ is that Google loves it when you utilize Google+. This makes positive ripples throughout Google search, Gmail, Adwords, and any other Google service. Start reaping these benefits today!
Tagged Under: google