Reputation Management Services


Are you a victim of slanderous comments being found on the first page of Google – when searching for your company name?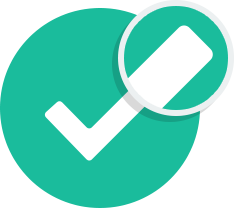 When doing business online, there is nothing more painful than to hear that a potential customer "Googled" your company or personal name and will not be doing business with you because of what they read online.
Business owners have discovered that the major search engines can be a double-edged sword. The things that are being said about your company can literally make or break your business.
We understand the online reputation problems you may face and we offer cost-effective results that contain long-term solutions. Our unique, time-tested Online Reputation Repair- will help you get your name back under your ongoing control so that you can focus on running your business.
Ts Brand & Reputation Management  Processes include:
Reputation research
Brand discussion
Determine your message and goals
Determine the positive spin that will prove that others are satisfied with your product/service
Determine the PR tools we will utilize: Free PR, Paid PR, Video Marketing, Social Bookmarking, PPC Campaigns and Landing Pages
Determine the brand/product/service names and keywords we will target
Design and creation of your message and goals
Tracking integration
Testing
Execution
Social Bookmark and Link Build
Tracking the Results
Call us today: 1.888.98.TX.SEO