SEO in 2016: Where are we headed
ByDaniel Ducloux

Friday, September 25, 2015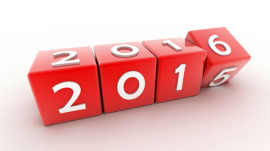 In many ways, Austin SEO Services in 2016 is a continuing evolution of what SEO has always been- how to present a marketing message in a way that Google thinks is a good, informative and easily accessible manner for the User. As you already know if you're reading this article, SEO is the ultimate moving target. The most popular search engine, Google, tweaks its main algorithm several times a year and also has large, concurrent ongoing rollouts of major algorithm changes as well, and SEOs need to be cognizant of how they are affected by all of those changes Here are 3 trends we think will be important in the coming 6-12 months.
Mobile– no surprise here! Does anyone you know not have a Smartphone or tablet? Google reported in Q3 of 2015 that mobile search volume surpassed desktop search volume for the first time- even though they still include tablets as mobile devices. (Intuition says that tablets are still being used mostly on the couch, sort of a more convenient desktop- but Google still says otherwise. We don't know many people with mobile data plans on their tablets- if you do, please sound off in the comments.) When you look at Google's page speed tool, they present the mobile results first. Their Webmaster recommendations are heavily weighted towards optimizing mobile sites and they even designate sites as mobile friendly with an extra signifier on the SERP. It's pretty obvious that mobile rules- but you don't have to throw the baby out with the bathwater. Some brands are ditching desktop sites altogether- but why not just build a responsive site? that will ensure a consistent, quality User experience on any platform.
Voice Interaction– assistants such as Siri, Google Now and the new virtual assistant 'M' from Facebook will gain traction, as Amazon and Google roll out devices that live in the living room or kitchen. Natural voice search is getting a lot better, and consumers are getting more comfortable interacting with their phones through voice. There's also a rising ubiquity in the amount of internet enabled and Bluetooth connected automobiles, and both Google and Amazon have several consumer devices that act as routers but also listen for voice commands, and the Apple Watch relies heavily on voice activation as well. What does this mean for SEO? Largely, nothing new- except that instead of optimizing solely for bots against a keyword list, we'll have to make sure to provide a good experience for more vague lines of inquiry as well. When a consumer asks Google out loud in their car 'what's a good restaurant around here' and Google answers- what's the answer going to be? We can't leave it up to them! We need to optimize our resources to be the best result, so that we do what SEOs have always done- get found by people who don't even know they're looking for us.
Surround Sound Marketing/Constant Listening- We've already mentioned some of the devices available for 'always on' listening for voice input- Google Desktop Search, Google Now, Siri, Facebook M, Google's OnHub, Amazon Fire TV, Amazon Dash, Playstation 4, XBOX One…the list goes on and on. There are also many apps that as part of their permissions get access to the microphone to listen in the background. Patents have been filed that allow Users to skip TV advertising by interacting with it and that allow targeted ads based on the conversation in the room. DirecTV is capable of delivering specialized regional advertising to individual boxes based on viewing habits.
Are you ready for that deluge of data? As Users become more comfortable with the idea of their conversations get monitored- or don't-SEO strategies and tactics will be affected. Voice search- the 'Star Trek Computer'- is the future of search.
Tagged Under: seo in 2016