Brands We've Touched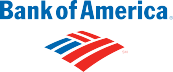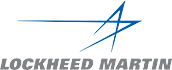 Our Five Pillar SEO Approach Will Grow Your Business Quickly
If you are like most marketers or business owners you feel frustrated about how poorly your current website drives SEO leads and sales. Much of that frustration comes from the lack of skilled resources and time. We understand.
SEO is no longer as simple as putting keywords in title tags, creating some optimized SEO copy and building a few links.
Google has gotten much more sophisticated in recent years because its users have. They demand a lot more from the search results they get, just like your customers are demanding a lot more from you.
That means your SEO campaign has to work a lot harder and do more things correctly if you're going to compete for that highly desirable search traffic.
Our Five Pillar SEO Approach, developed over the last 13 years, has helped thousands of businesses go from depressed and defeated to lead generation superstars.
The strategies and plans we produce provide you with the specific steps we will take to help you achieve your goals.
What will a five pillar strategy do for you?
Increase qualified organic search engine traffic
Lower your cost per lead or sale
Get a better return on your marketing investment

How the Five Pillars Work Together
The five SEO pillars work together to give you quick results while supporting long-term traffic and conversion growth. Initially by optimizing your existing site for conversions and search engines you will see a rapid and significant boost in traffic and visitor engagement. In order to sustain these results long-term, your website must be supported with quality, engaging content that attracts the right prospects and keeps them coming back. To continue multiplying traffic and search rankings, you must also prove to the search engines that your website is valuable and trustworthy. We do this by building authority through quality citation and backlink development, in addition to promoting your content to influencers in order to build social credibility..
Measurement & Strategy
There is no such thing as set-it-and-forget-it SEO. Underlying the five pillars are measurement and strategy which help guide our efforts every month. We actively review your KPIs and metrics to fine-tune each campaign to deliver the results you need. Working with you side by side, we constantly re-evaluate your budget allocation based on the information and metrics collected, applying the results back to the right tactics.
What Makes Us Different
Robust Approach.
Our team of experienced SEO, content, and outreach professionals have perfected strategies, systems and technologies that enable us to create high-quality, scalable, organic search marketing solutions using our Five Pillar approach. We have a deep knowledge of all necessary SEO tactics and the ability to apply those tactics to a big-picture service.
Communication & Reporting.
By clearly communicating the processes, planning and budgeting strategies, we aim to establish mutual understanding and trust with you as our client. Through our consistent and open communication we provide reports and progress updates that give you full insights into the work we are doing and answer any questions you may have.
Keeping You Agile.
Because your competitors, the search engines and markets are all in movement, we make sure that we're constantly re-allocating resources to provide the best return on investment for your company. We guarantee to make progress and help budget for your individual business goals.