I'm a Small Mom & Pop Shop, Do I Really Need SEO?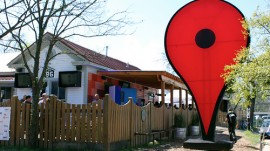 I hear it often from small business owners about how they don't need to invest in Internet marketing and it wouldn't be worth their time. Nothing could be further from the truth. If you are a small business owner then you are a prime candidate for, at the very least, a local search marketing campaign. The advantage that your corporate competitors have against you is their name and their brand. You may offer a better deal or product but if your name and brand hasn't had time to develop and become familiar then you are at a severe disadvantage.
At this point if you are a small business owner and this article is hitting a nerve then please, don't run off and hire the first SEO agency you find and ask for the works. Slow down and breathe. It's not too late and chances are that you are not going to need everything that an SEO company is wanting to sell you.
Here's Where You Want to Start…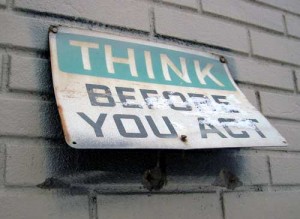 Whether you are doing the SEO yourself or hiring an agency, make sure the first step is on-site optimization. You may need a new website if you've never done SEO before and that all depends on who made your site and if they really knew what they were doing concerning search engine optimization.
Make sure that your site looks good and is easy to navigate. This may not necessarily help with your rankings, but it will help with your bounce rate by letting your visitors feel comfortable and interested while on your website.
Local Listings/Review Sites
Now that your on-page is done it's time to move forward to your off-page. As a small business you will want and need to get your business listed in local directories, niche directories and review websites. There are a lot of these out there so this will take a lot of time and energy, but the reward is well worth it.
Also keep in mind strategy when you are submitting to these types of sites. There are a lot directories and review websites that can damage your rankings if you submit to them. If you don't have the right tools or know-how to tell if the site that you're submitting to will help or hurt, then consult with someone who knows.
Social Media Outreach
Being active on social media doesn't necessarily help you to rank in the search engines, but it does help you to connect with and find your target audience.

With social media you have the advantage of hearing what your customers think about you, your product and your service. This is an invaluable resource.
Summary
Those were just a couple of initial steps that you are going to want to take if you want to grow your business by growing your online visibility. Digital marketing is an on-going process that should be seen as a long-term investment. There are no short cuts and you should not try to skimp out on price. Like with anything, you get what you pay for….Or don't pay for. We highly suggest Facebook Ads to start growing your busines today. Own a shopify store? Check out our shopify kit review.
Tagged Under: local search marketing, local seo, seo