Does Link Building Really Work?
ByDaniel Ducloux

Friday, April 10, 2015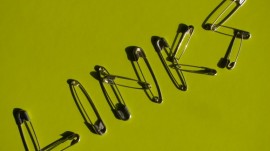 Does link building really matter?
Backlinks matter which means links matter. As long as backlinks matter, naturally, so will links. Before Google's Penguin update in 2012, anchor text was one of the top ways the relevancy of a given website was graded. Up until 2014, this was how Google penalized for spam and over-optimization. This does not mean anchor text is becoming meaningless. In fact, it is even more important now than ever.
The good ole' days
Link building used to be a lot easier. People had figured out how to take advantage of the system but Penguin put an abrupt stop to it. Your anchor text could be all exact match for all of your backlinks and you would rank. After Penguin Google started penalizing any website that was blatantly placing low-quality, artificial, or spammy links.
How can I build links post Penguin?
It's all about the anchor text. People used to build a linking profile that was 100% based on a single anchor text. Google sees this as artificial and therefore penalizes you. What Penguin does is indexes your backlinks into a linking profile. Once your profile is created Google will analyze your linking profile and compare it to the on-page factors for you website or target page. For example, if your content is optimized for "SEO services" and 100% of you anchors are about SEO services, then you will be penalized. Google sees this as you artificially creating links just to get ranked.
How do I avoid penalties?
To avoid getting penalized by Google you need to diversify your anchor text. Here a few different types of anchors:
Branded anchors are just the name of your business. About 50% of your anchors should be branded.
Generic anchors are "click here", "go here", "check this site out", etc. Named link anchors are simply the website URL.
No anchors are kind of tricky but it's where something like a picture links back to a site but with no anchor text.
Image anchors, also known as "ALT" tags use the image title as the anchor. If left blank this is a no anchor.
Brand + keyword anchors have your branded name with a key term like "SEO Services INC link building".
LSI anchors stand for "Latent Semantic Indexing". This basically just means variations of your main keyword. For example: "link building", "building links", "what is link building", etc.
Partial-Match anchors are similar to LSI's, but are made up organically instead of using Google's suggestions or keywords
that have search volume.
Long anchors are really just extensions of partial match anchors.
Exact match anchors are exactly what keyterm you are targeting. These are very powerful. They can either boost or penalize your rankings.
Lastly
Be sure to place your links in relevant content. The more relevant your article is to your target keyword, the higher you will rank.
Tagged Under: does link building really work, link building