How Auditing Your Websites SEO Can Increase Your Rankings
ByDaniel Ducloux

Friday, September 14, 2012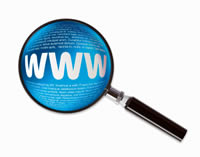 Posted on by Nick Leroy
Too often we, as SEOs, get our hands on a website after it has been built. Designers focus on making sites "pretty" and "usable." Unfortunately, they either lack the knowledge or simply don't care about the search value a website offers. This is where the ever growing feud between SEO and designer begins.

Fortunately, there are a lot of compromises that can be made without sacrificing website aesthetics or search value. It all starts with identifying elements on the website and making subtle changes that could make a website continue to look great, but also have a fair shot at generating better search visibility.
15 SEO Elements You Have Complete Control Of
Google has said in the past that it incorporates hundreds of parameters into its ranking algorithm (Ann Smarty even wrote a post trying to identify as many as she could here on SEJ). Many of these rankings parameters we either have no idea about (they don't tell us), or it's very hard to build upon (links and social signals, for instance). We do, however, know 15 on-page SEO elements that are being used (to different degrees & effects, of course) and that we have 100 percent control of.
1) Website Content
Content is the key to any successful SEO campaign. Long gone are the days when you can slap up a single page or even a three- to five-page website and rank well. It's all about creating quality content that generates natural links.
2) Canonicalization
Too often we see link equity split up among multiple pages that have the exact same content. This is one SEO element that we have complete control of and should always be keeping an eye on. I have seen website 301 redirect their non-www version of their homepage to the www version and see dramatic increases in their sites rankings practically overnight!
3) Title Tags
The simple answer here is to write title tags within 70 characters. Darren Slatten has a very interesting case study proving that Google may actually utilize pixel size instead of character limits. What's most important here is that you write unique, quality title tags that support the content on the page. The days of stuffing keywords into the title tags with a "|" should remain in the past.
4) URL Structure
When was the last time you told your buddy about an article you read on domain.com/articlename+-&38%_really-weird_url83293892348? Probably never. Google might not have as difficult time indexing dynamic URLs as in the past, but it's never a good idea to make Google work harder than they have to. Use static URLs.
5) Internal Linking
If you have read my blog before, you probably noticed I have always been a proponent of two often misused on-page elements: Internal Linking and Site Architecture. If both are done correctly, you can see some major increases in your sites rankings. If done poorly or never fixed, you might be overworking in other areas of SEO, such as link building which arguably is exponentially more difficult.
6) Site Architecture/Navigation
As mentioned in the internal linking, I have a soft spot for site architecture. Siloing content on a website can add a lot of value. Not only can you internally link appropriately, but every inbound link acquired helps the entire silo out, not just that particular page.
7) Recurring Content
Recurring content is something that has become ever so important in modern say SEO campaigns. Not only does recurring content help you rank for long-tail keywords, but it also gives you opportunities to be found socially (through sharing) and acquisition of "natural" links.
8) Site Speed Optimization
Google has said in the past that it will give preference to websites that have fast loading time in search results. It's not to say that you can jump from page five to one by simply having a fast website, but if it's beneficial to your site visitors, you can bet Google values it as well.
9) Social Integration
Going off the hints and queues that Google gives us, it's important to incorporate social signals into our websites. This doesn't mean you have to have floating buttons on every one of your pages, but even a "Like" count button or a "Plus One" button could do the trick. Plus, who doesn't want the potential referral traffic that Facebook, Pinterest, or even Google+ can potentially send?
10) Image Alt Attribute
Alt attributes were originally incorporated into websites so that people with visual disabilities could still understand what the images were displaying. Since Google spiders don't see images as we do, it's important to include these alt attributes for this reason, as well. If you're capable of incorporating a relevant keyword within the image, you might get some ranking benefits from it, too, both in Web search and image search.
11) Custom 404 Error Pages
Custom 404 error pages are very important for two reasons: It keeps visitors on your website AND it keeps search spiders on your website. In both instances, if a person (or bot) clicks on a broken link or attempts to manually type in a URL on your domain and gets it wrong, they will be shown a custom 404 error page.
These pages typically include your navigation, in addition to a nice message that tells them what they are looking for doesn't exist. The search spiders may even follow the navigation links to continue spidering the site versus dropping off your site all together.
12) Meta Descriptions
Meta descriptions at one point were believed to play a role in Google's ranking algorithm. Today, it is more commonly believed that it is an opportunity to increase your Click-Through Rate in the organic search results. Who doesn't want to improve CTR? Continue to play around with your meta descriptions.
13) XML Sitemap
Do you have a large website with imperfect site architecture or navigation? An XML sitemap might help you get more pages indexed in Google. While some SEOs swear an XML sitemap offers no value, it certainly does not hurt you either. With a lot of tools to generate  XML sitemaps for you (especially on WordPress), you should take a little bit of time and generate one.
14) Header Tags
Here's another SEO element that many argue the value of. Some say that your H1 tags should include your keywords, while others simply believe having your keywords in the sites header (with or without the <h> tags) is where the value derives. Regardless, since it certainly doesn't hurt you to use <h> tags, it's a good habit to use. This isn't an SEO element I would necessarily redesign your entire website to incorporate, but it's a best practice to consider when building fresh websites.
15) Robots.txt File
Who doesn't like a file that dictates exactly what Google can look at on your website? Believe it or not, there are files on sites that nobody wants public. A robots.txt file (or even meta robots file on individual pages) can save a lot of agony in the future. I personally am a fan of including a path to my XML sitemap from the robots.txt file, since it is believed that Google searches the Robots file first before adventuring further into your website.
Tagged Under: how to increase rankings, seo audit