How Do I Integrate Inbound Marketing?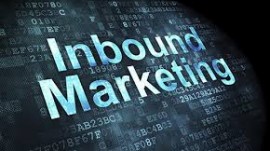 So, if you've been keeping up with our blog you probably know by now that Inbound marketing is important. But how can you guarantee that potential future clients will see the content you produce?
That's where Texas SEO comes in.
Every part about your Web site must be welcoming, interactive and smart enough to keep the viewers that can, in some cases, see 5,000 advertisements a day. You want to make sure that each person is having an experience and not just being thrown a number to call to fix this or improve that. Make sure you make your expertise known. All of these things (and many more) add up to a great inbound marketing approach.
Think of Your Clients
Whether you're writing a blog post, a tweet or a piece of content, you want to be thinking of your viewers. Don't publish what you think you would want to see. Do research on your clients and potential clients.
Create personas which are semi-fictional customers. This will help to create content that is directed to real people. For example: Phil is an active adult between the ages of 25-40 who likes to swim, read and play board games.
Don't Tell Your Client What To Do
Ask not what you can do for your clients, but what your clients can do for you. This may seem backwards and we don't mean, Hey, visitor, how much money would you spend on x and y? 
It's important for there to be interaction. You don't just want to list the services you provide along with how much each level costs. That's important but you want to make sure your visitors can provide feedback. Make checklists, ask questions and supply interactive links to your social media sites.
You're Allowed to Brag
Why are you providing these services? Like we've already established, you're good at what you do. So let that be known! This is just one way to get people to your site: write on other people's sites. You are knowledgeable in your field so write blog posts and articles. Does your field have an association magazine or newsletter? Write for it! And make sure you supply links to YOUR Web site. And then, in turn, make sure you tell the viewers of your Web site that you were featured as a genius expert and that they shouldn't go to any other rookie.
Bloooooooooog
Do you seriously not have a blog yet? Jump on the bandwagon!
Your blog doesn't just have to be about what you have to offer or improvements in your field or a new product. In fact, it shouldn't just focus on those things. Think about crafts and games and events that are even remotely close to your industry. Do you have a garage door business? Blog about fun garage door holiday decorations. Do you own a pool cleaning business? How about a post on what to do with old pool noodles?
You don't have make every blog post serious. Have fun with it. Create "pin-able" photos. Take pull quotes that people can tweet. Ask a question at the end that people can respond to.
Integrate SEO
We're not sure we can tell you how seriously to take search engine optimization. It's literally in our name; we think it's pretty important. We can definitely assist you in this department, every step of the way.
Whether you are just starting out with the front-page content, writing blog posts twice a week or simply naming your photographs, you must think about SEO. Don't neglect the content of your Web site or blogs but don't let SEO be an afterthought, either. After all, the more you please Google, the higher up you'll be on the search engine.
Tagged Under: inbound marketing