Link Building: Time Is Money
By

Wednesday, February 18, 2015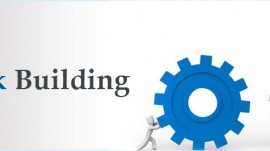 Crucial For Any SEO Campaign.
It has become commonplace in our office to turn down business. We used to happily accept anyone with any budget with their SEO needs. This included link building. However, as we matured we quickly realized that some jobs just take a lot of time and money. This especially rings true with link building

. There are several steps within the link building process which include research, content creation, discovery, outreach, and negotiation. Link building is an important part of any SEO campaign. But remember, not all links are created equally; and good links take time and money.
Takes Time.
Based on this process the average time needed to get just one quality link can vary greatly. In fact, the amount of time to get one quality link can take anywhere from 4 to 8 hours. This is due to a few factors: Some links can go live after just a couple emails, some links take weeks of back and forth emailing, some links can go up quickly but incorrectly and therefore require a great deal of time correcting them. Many times companies will create their own content for links, but of course, if we handle that service as well it does add greatly to the time spent on a given link.
Quality Not Quantity.
There is one way to get cheap and easy links: Spammy ones, content spam, drop links all over forums, and poor social bookmarking. These kind of links will inevitably lead to manual and/or algorithmic penalties. In the end this kind of work costs more time and money than if it was done right in the first place.

Remember: A ton of work goes into getting great links.
Tagged Under: link building