Ranking a Keyword
By

Wednesday, May 7, 2014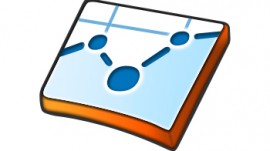 Online marketing is a must if you are a business with website. With so many businesses online ranking a keyword can be a super competitive task to take on.
Here are some beginner steps that you can take to make sure that your website gets ranked for the keywords you want.
On-Page Optimization
If you want to get your website ranked for certain keywords then the first place that you will want to start is with your on-page optimization. There are some very basic ways of optimizing your site that must be done so that Google will rank you accordingly.
Here is a list of things you need to consider when optimizing your page:
Title Tags– Are your title tags labeled correctly  for the keyword that you want that page to rank for? May seem like a no brainer, but there are many out there who don't consider how powerful title tags in ranking factors.
Site Speed– Google factors in how long it takes for your website to load. If your website takes  a while to load then you better fix it or get with your web designer so he or she can fix it.
Social Sharing– Is your site social friendly? Make sure that you make it easy for your audience to share your content as well as connect with you on social media. Add social media widgets to your page to make sure this is possible.
Does my Keyword Appear on the Page?– Don't get too ahead of yourself that you forget to include your keyword(s) on your home page. It's important that you have the appropriate keywords for the corresponding pages.
Meta Description– Your Meta description is important to Google as well as your potential visitors. Make sure that you leave them a good descriptive and enticing description so they click on your results.
Link Building
A large part of getting a keyword ranked is by means of out bound link building. If you are a Dallas SEO company, then you are going to want to make sure that you have local listings for the city of Dallas.
Aside from local listings, other forms of link building include guest blog posting, niche directory submissions, content sharing and creating press releases.
Anytime you are link building just remember that it is extremely important that you are being honest with your listings. Meaning, it is important to stay in your niche, stay relevant and offer quality content when content marketing. It is also important to gain links on sites that rank well themselves. Websites with high page and domain authority.
If you feel unsure about ranking a keyword on your own then consider hiring a credible digital marketing agency to do it for you.
Tagged Under: keyword, keyword ranking, keywords, link building, on-page optimization