What is Inbound Marketing?
By

Tuesday, December 30, 2014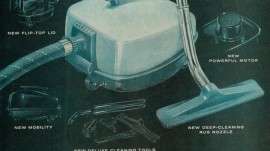 In the not-so-distant past, there was a much different process to promoting one's company: purchasing advertisements, sending press releases, buying e-mail lists, wishing, hoping and praying for leads. This is what we call outbound marketing.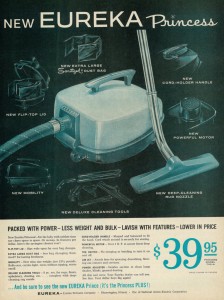 There is a new method worth looking into.
Inbound Marketing
Inbound marketing is a way of gaining new viewership, clients and those people who pay your bills through your content. You know why you started your business — because you're good at what you do. But now you have to make sure it's appealing to your potential clients.
Are you active in social media? Does your Web site have a blog? Do you post regularly? Are your pictures "Pin-worthy?" Do you send out engaging newsletters?
With inbound marketing we are guiding a customer down a path instead of interrupting them with advertisements. Now, your captivating content will grab consumers and, in turn, turn them into your own promoters though Yelp, Twitter and Facebook.
Brian Halligan of HubSpot originally coined the term and concept that is inbound marketing. HubSpot describes it as "the best way to turn strangers into customers and promoters of your business."
Inbound Steps
Their structure has four steps to make this happen starting with "attract." Like we said, it takes your content to gain followers. You want to make sure that the pages on your web site are appealing and up to date. You want to integrate SEO (Search Engine Optimization) so that the content reaches it's full potential. You will need to engage with your customers via social media. Listen to the wants and needs and complaints and respond with how you can help or fix their problems.
This will lead you to "convert." You have the viewers. Now you need their information so you can continue to inform them of the services that you offer. Do you have an ebook, workpage or even a great check list? Whatever it is, you want to make sure you convert viewers into clients.
You will then "close" the right leads using tools such as e-mail and marketing automation. Finally, you will "delight" your customers. You've taken the right steps to obtain clients. Make sure you provide the best customer care and that it doesn't stop with the services you provide. See what you can improve upon or offer. For example: Client surveys and questionnaires. Engage in conversations on Twitter and Facebook. Listen to what your Yelp reviewers have to say and respond.
Remember
Providing good content is the key to optimizing your inbound marketing campaign. There is not one simple trick to inbound marketing. It is holistic approach that optimizes several different aspects of a campaign.
Coming Up Next: TexaSEO will explain the importance of the inbound marketing approach and how we can help you reach the goals you have for your company using this method.
Tagged Under: inbound marketing