Why Is Reputation Management Important?
By

Thursday, April 16, 2015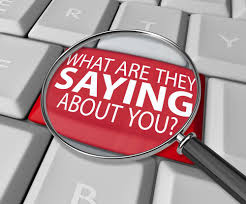 Reputation management is a strategy in which all of your online assets are identified and dealt with. Your reputation and credibility is important; especially online. There are so many forces that can put your brand in bad light. Also, developing a reputation strategy can give you insight on new ways to increase your brand awareness.
Having a good reputation is important for business growth. This is no different for your digital reputation. Most people in today's digital marketplace go online when they have a need or require education on a specific product or service. If your reputation is negative, you will lose a great deal of business.
Establish a plan
Millions of people are researching brands, services, and products online before they ever make a purchase decision. You need to know what people are looking for. This helps you develop a campaign strategy that can target the right clientele. Don't start this process after sales drop. It is much easier to build momentum from the start with an aggressive and targeted campaign. You need to establish a plan and analyze where efforts will be focused.
Engage online assets
Your brand credibility is very important. Your clients have a network where they share decisions they have made to buy or not buy a product. Creating positive experiences for your clients is crucial. Positive and negative experiences turn into online content (like reviews) that can spread quickly and influence a great deal of people. We want to promote a positive brand image, suppress negative sentiment, court influencers, address negative reviews, and link to positive content.
Tagged Under: reputation managment