How To Choose An SEO Company In 2013
ByDaniel Ducloux

Thursday, May 9, 2013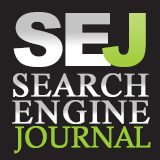 Tired of trying to find the right SEO company for your business, and can't seem to get the right feeling in your gut telling you to move forward?
The Bottom Line is this:
Choose an SEO Company that offers solid in-depth reporting on what they do.
They will have references, and you can contact them.
They should showcase a clear strategy, and offer it to you.
They will offer a hybrid SEO / Social Media campaign.
Lastly, a great company should offer proper reporting on traffic increases, keywords ranked, keywords NOT ranked, conversions, ROI analysis (if applicable), etc.
Of course, if you are looking for a local SEO company in the Austin, Dallas, Houston, or San Antonio areas you know where to go!
Check out our most recent post featured on Search Engine Journal:"How To Choose An SEO Company in 2013".