How Facebook Ads Can Help Your Business Grow
ByDaniel Ducloux

Wednesday, July 13, 2016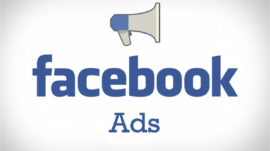 Facebook ads are a useful promotional channel for almost every business. They can help drive sales, acquire leads, raise brand awareness, encourage customer engagement, and more. Facebook's biggest strength is what it knows about its Users- they know what Users like, who they are friends with, what shows they watch and brands they follow- because Users willingly share all this information on the platform. This allows for highly targeted marketing based on interest, gender, income level, job title and many other factors. This can frequently lead to a lower cost per acquisition, as marketing with Facebook allows you to more narrowly target those who have already self- identified as having an interest in your message, whether they are conscious of it or not. Texas SEO is your BEST CHOICE SEO Company.
How Facebook Ads Work
Facebook advertising is simple to implement; if you've ever run a PPC campaign in another platform or even if you just update content frequently, there are numerous opportunities- and Facebook makes it simple. You do demographic research, design, write and set daily/weekly or monthly budgets all within Facebook's app. Even simpler, you can simply pay to promote content you've already created, and watch the Likes and Friends roll in. The best part, though are the tools, which show the exact impact of your work. After all, it took time to write that content- Facebook gives you analytics to let you track a measurable Return on Investment for your campaigns there.
Do Facebook Ads Work
Facebook has a large number of Users worldwide, as such, it's easy to reach a big audience quickly. 70% of Facebook Users in the US access the site every day, with nearly half of them accessing it more than once. That's real engagement. In spite of reports of Facebook "dying", it's still a very popular site among adults and CPCs there remain low across the board, including steady declines in the last two years. This means more bang for your advertising dollar.
Types of Facebook Ads
When you think about Facebook advertising, you're probably mainly thinking about whether you want to run ads on the right hand side or in the News feed. However, this really isn't your most important consideration- the format of the message can determine that for you. The most important consideration is what you want the ad to accomplish. You need to consider if you're trying to drive website clicks, get page likes, convert more users, install more apps- this is the primary consideration. From there, you can create several kinds of ads: Mobile News Feed, Desktop News Feed, Right Column (desktop) and Instagram.
Facebook Ad Sizes
News Feed – 1200*900 pixels
Right Colum- 254*133 pixels
Text: 90 characters. Images should not contain text.
What Do Successful Facebook Ads look like?
News Feed Ads include social information (whether someone's Friends have interacted with your business), the name of your Business, a couple lines of text, an image or video (optional) and a call to action button inviting the Viewer to "do something".
Right Side ads are more like traditional PPC ads, however, they can also include images, which help attract User attention.  A compelling image will obviously mean more attention, more engagement, more interaction, and more conversion. Consider using pictures of faces or animals, as these have been shown to attract User attention. Use a bright image, without too much detail or text, and choose an image that's relevant to your product or service
An Instagram ad, since it's running on a visual platform, should include a compelling or stimulating image or video paired with some pithy text encouraging the reader to take an action. Bland content on Instagram will quickly be reported or ignored.
How much do Facebook ads cost
The cost per click of Facebook ads in Q1 of 2016 is around 28 cents. The CPM (cost per 1,000 impressions) is around $5.50. How much ads cost objectively depends on the results you get and can only be determined over time and with research. Depending on your goals, target audience, any promotions that may be running and a host of other factors, a professional Internet Marketing company like Texas SEO can help you determine the proper budget.
Are Facebook Ads Worth it?
As with any marketing medium, "you get what you pay for" and "garbage in, garbage out". You must be willing to research, plan, enact, monitor, refine and revise your campaigns constantly if you want to show the maximum ROI. The level of effort you put in to your campaign will determine its worth. Paying careful attention to all aspects of your campaign will ensure you're getting out enough to justify what you're putting in.
Conclusion
Facebook provides a compelling and easy-to-use advertising platform, but it's also easy to spend money there unwisely. Make sure you choose a top-rate Internet Marketing agency – such as our Dallas, Phoenix, Austin, San Antonio, and Scottsdale Texas SEO agency- to make sure your Facebook campaigns get you the maximum return on your investment.
Click here for a free no obligation quote.
Tagged Under: facebook, facebook ads, facebook marketing